History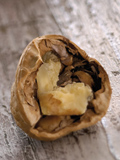 Walnuts are one of the oldest cultivated crops. In the ancient world the nutritious nuts were already treasured by being eaten as a food, pressed into vegetable oil or used as a medicinal remedy. Large merchant ships brought walnuts to all corners of the world, including California. Read more on walnut history here.
Growing & Processing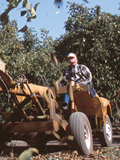 In late summer the boughs of the walnut trees hang heavily with their fruit. A tree can bear up to 4.000 walnuts. They are still covered by a thick, green hull. When these hulls split, it means the walnuts are ripe. Learn more about walnut cultivation and harvest here.
Benefits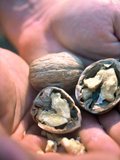 California walnuts are characterized by their outstanding quality. Thanks to high production and processing standards, they are renowned throughout the world for their excellent taste and appearance. Read more on California walnut benefits here.
Product Types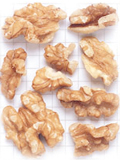 All over the world, inshell walnuts and walnut kernels from California are used for industrial processing and are purchased by wholesale or end consumers. Packaging companies, therefore, take into consideration the flexible, individual requirements of clients regarding kernel size and color grades. Read more on walnut product types here.