A success story continues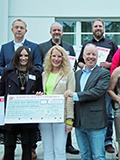 We have been craving to announce the winner of our second and even greater contest this year, "The Crunchtastic Walnut Chocolate Candy 2017"! After last year's positive reception and great success, there just had to be a continuation. From beautifully exotic candies to all-time classics, our participants spared no efforts to make the most of California walnuts and to amaze and entice our jury.
Newsletter Archive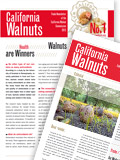 Are you looking for a walnut update? View recent issues of the California Walnut newsletter here and learn about the latest industry news, upcoming health studies, current marketing activities, product information and more.
Calendar of Events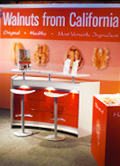 Visit the California Walnut Commission at an upcoming event. Click here to learn more.


Health Claims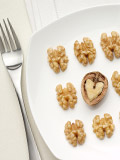 Consumers are becoming increasingly aware of food nutrition - consider adding health claims to your packaging, labels and merchandising materials. More information on health claims can be found here.