Overview
Food Professionals
Menu Suggestions
While walnuts are definitely good for you, they can also add an interesting twist and scrumptious appeal to the most mundane meals. As a versatile ingredient, walnuts can be incorporated into salads and soups as well as into decadent desserts and baked treats. View our menu suggestions to learn more.
Bakery & Confectionary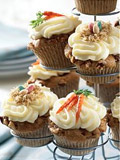 California walnuts and baking goods are a perfect match. California walnuts can be added to crusts for pies or even replace flour in some cakes. Find delicious baking recipes here and get tips & tricks on baking with walnuts.
Food Service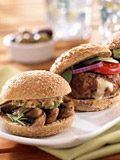 The combination of flavor, texture and versatility make walnuts an indispensable ingredient for culinary experts. Visit our food service recipe section, for a host of ideas.
Food Technology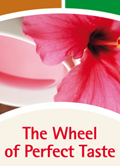 In cooperation with the taste and flavor expert Heiko Antoniewicz, a California walnut "Flavor Pairing Wheel" was created. It shows numerous combinations of California walnuts with different kinds of food and will inspire you to create new recipes or products.
Find the Flavor Pairing Wheel here.