Flavor Pairing Wheel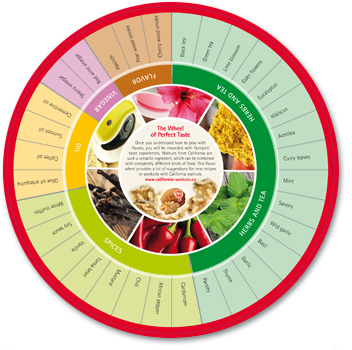 Once you understand how to play with flavors, you will be rewarded with fantastic taste experiences. Walnuts from California are such a versatile ingredient and can be combined with a wide range of dairy products, vegetables, fruits, fish and seafood, meat, spices, herbs and tea, etc. This Flavor Wheel should inspire you to new recipes or give you new ideas for products with California walnuts.
Share this Flavor Tool with your clients:
At no charge we send you up to 25 Flavor Wheels. Just order at walnuts@mk-2.com
Handler List
Are you looking for a supplier of California Walnuts?