Top 10 Reasons to Eat Walnuts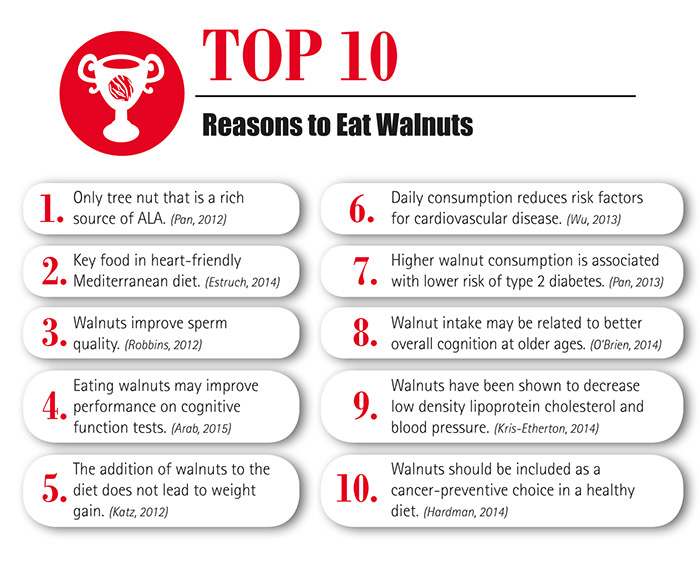 Dietary Guidance
The 2015 USDA Dietary Guidelines Advisory Committee identifies that a healthy dietary pattern is higher in nuts, vegetables, fruits, whole grains, low- or non-fat dairy, seafood, legumes, moderate in alcohol (among adults); lower in red and processed meat; and low in sugar-sweetened foods and drinks and refined grains.
Download PDF version of image here.
Handler List
Are you looking for a supplier of California Walnuts?