Overview
Sources & Handling
Handler List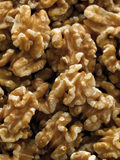 California walnuts are available in different sizes and colors to satisfy all consumer tastes, and a well-established distribution system ensures that they are quickly available. For information about where to source premium walnuts, view our list of U.S. handlers here.
Packaging & Storage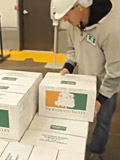 Are you looking for packaging and storage information? Visit our packaging & storage section to learn more about California walnuts and get tips on how to maintain the fresh taste of walnuts by following a few simple guidelines.
Food Safety
Food safety maintenance is of upmost importance to the California Walnut Commission. To ensure a safe product, the California Walnut Commission supports food safety research, training and workshops. See our food safety film here to learn more.
Industry Guide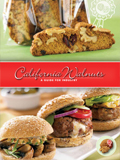 Would you like more information on selecting, storing and using Californian walnuts? Download the California Walnut Industry Guide which includes a colors & sizes chart, an overview on walnut health benefits and delicious recipes here.