California Walnut Industry Guide
Information on California walnuts for trade and industry
Today, California is the leading walnut exporter in the world. The history of the walnut industry at the US west coast goes way back. Since 1867, there`s commercial walnut growing in California.
Constantly expanding cultivation areas and improvements in planting, harvesting and processing still characterize the California walnut industry. Walnut growing takes a lot of commitment and patience as it takes five to seven years for a walnut tree to bear fruits.
Their products are exported to more than 40 countries and represent about 75 % of the world trade.
The California walnut industry pays a lot of attention to highest production, harvesting and processing standards. All the growers and handlers do their best to ensure the best product quality all year round.
Taste, versatility, value and nutrition are four key characteristics for the nuts. Their sweet mild taste and soft texture make the walnut one of the most versatile ingredients for the food industry. Further, they are a nutrient-rich 'superfood' and add value to the product. They supply a significant amount of omega-3 fatty acids.
For more information on how to select walnuts, the health benefits associated with eating walnuts, and recipe suggestions, download the free California Walnut Industry Guide.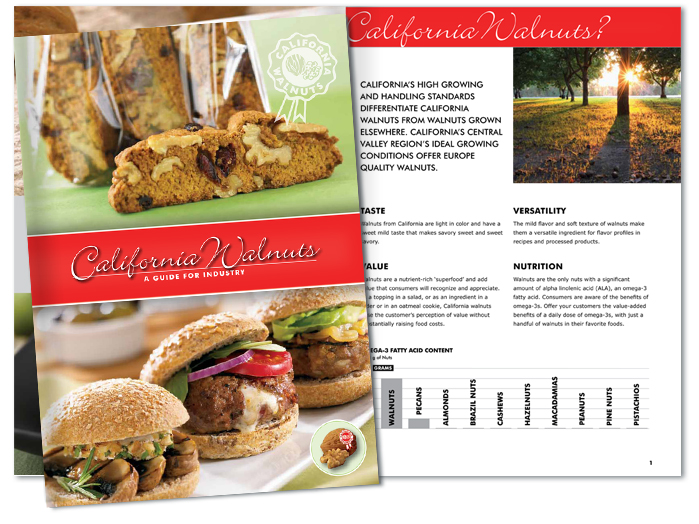 Handler List
Are you looking for a supplier of California Walnuts?